Essential Oils For Fibromyalgia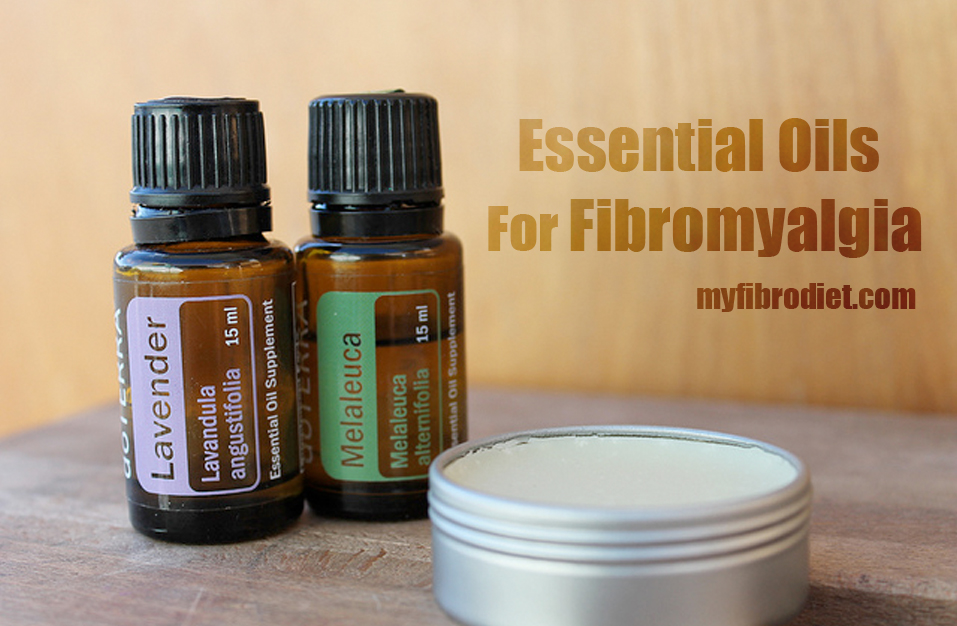 In this article, we will explore the use of essential oils as a treatment of fibromyalgia symtptoms. These various oils have been known to relieve spasms and pain and can actually can decrease discomfort caused from fibro. This is a holistic therapy used for caring for the mind and body with pleasant smelling botanical oils, such as rose, sandalwood, lemon, lavender, sweet orange and peppermint. The source for the extraction of the oils can be plants, flowers, trees, fruits, bark, grasses, peels, roots, resins, seeds and rhizones. In many cultures around the world for many centuries, plants, and plant parts, have been used in healing, applied in folk medicine and incorporated into spiritual practices.
Essential oils can be used at home in a nice bath, used in a massage, as body oils, as well as simple diffusion (releasing in the air) or inhalation. A gentle, noninvasive massage with essential oils providing relaxation, peace and comfort can offer great relief for the symptoms of this increasingly common complaint. Mix some of the oils listed below with a warm Epsom Salt bath and relieve your aches and pains and relax your body. Essential oils can not only be used to treat the physical symptoms of Fibromyalgia,  but they can also be used to treat emotional issues behind the mind and body connection to Fibromyalgia.
Each of the plants, or plant parts, have therapeutic, psychological, and physiological properties that improve and prevent illness.
There are about 150 different essential oils, each with many different properties ranging from antivirals to pain reduction to mentally stimulating. The properties vary from oil to oil and each oil can treat a variety of problems or symptoms.
The essential oils most useful in treating the symptoms of FM are:
For pain relief:
Spike lavender
Sweet marjoram
Lavender
Petitgrain
Roman and German chamomile
Clary sage
Lemongrass
Helichrysum
Peppermint
Ginger and black pepper
Spike lavender with peppermint and helichrysum creates an anti-inflammatory synergy.
For stress/anxiety relief:
Rose otto,
Frankincense
Clary sage
Sweet orange
Bergamot
Grapefruit
Ylang ylang
Sandalwood
Neroli
Sweet marjoram
Petitgrain
Mandarin
Lavender
Rose geranium
Tangerine
Jasmine
For peaceful sleep:
 Lavender
Neroli
Jasmine
Marjoram
Roman chamomile.
For a feeling of harmony and safety:
Frankincense
Lavender
Rose
Mandarin
Neroli
Helichrysum.
For headaches:
Lavender
Peppermint
Marjoram
Roman chamomile.
For increased circulation:
Rosemary
Ginger
Black pepper
Peppermint
Lemongrass
Rose geranium
Oil Mixes:
It is best to create mixes and oil blends that are specific to your specific needs.  A useful overall blend might be: 4 drops of lavender, 1 drop of frankincense, 4 drops of sweet orange, and 1 drop of neroli.
When mixing, combining or treating with essentials oils, you will want to look at all the properties and uses to ensure that they are compatible in their therapeutic benefits, as well as clearly understanding their safe mode of application.
A consultation with a qualified aromatherapy practitioner is recommended to ensure proper application and selection of the essential oil or oils that would be most beneficial for you.
What about you? What oils have you found to help your symtoms?
P.S.  If you found the information in this article useful, please take a moment to share with the appropriate sharing buttons…
Sources: http://www.massagetoday.com/mpacms/mt/article.php?id=13377,http://www.cure-fibromyalgia.com/id10.html,http://www.biosourcenaturals.com/essential-oils-for-fibromyalgia.htm#sthash.PsrucWcY.dpuf,